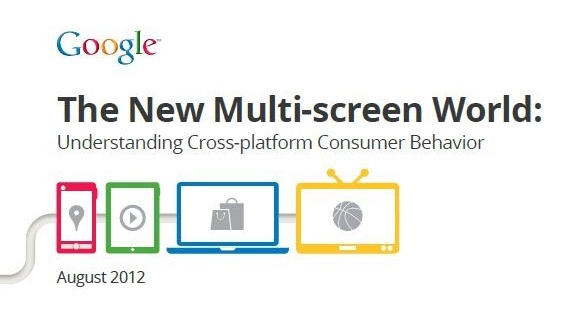 Changes emerge, from a Google's study, about the use customers make of the devices they own. The direct effects from this study concern a new use of television and the "Cross-Platform". Here's some hints about the uses on new technologies related to gamification, through reprocessing data.
Google inc., has recently published a study about multi-screening, the use of a multiplicity of monitors in our life. The focus on this research is to define a profile of this new tecnique, and try to track new guidelines to report it for the final consumer.
The research took account about the fact that people spend like 4.40 hours on monitors for activities not related to work, and that the role of TV has been declining facing smartphone and tablets.
The results are interesting: every device (the research compare smartphone, tablet and PC) got a precise destination for his utilization (PC is used for work or to seek information, Tablet to play, smartphone to make connections), but it's common to multiscreening the platforms. This can be horizontal (changing the device to complete the task) or simultaneous using a plurality of devices, for the same operation (complementary) or more tasks (multitasking).
As written above, the role of TV has changed: the media is still the first for utilization, but now is not dominating the market. In the study, the TV is used like a start point for the research we will made on other devices.
A fact that the research don't consider is the advent of "Smart-TV", that can connect to Internet and manage apps and interact with the world.
The cross platform presents himself like an exellent opportunity to develop Gamified applications, using the devices to expand the gamified experience to a large amount of users, and to allow a continuos relation with the customer (think about the possibility to switch from a smartphone to a tablet, without losing your progress or interrupt the application). This would allow a better retain of customer (provided you'll have a great design) or allow for more usability experience, since the user can carry it with him.
In conclusion, Google's research print a photo of a grounded reality, that can give us some hints to develop some app shared on multiple devices
If you would take a look on the complete research, you can download it