SKILLATO® FOR MARIONNAUD
Marionnaud has decided to use SKILLATO® MAGAZINE to train and communicate with its own clerks, the "Beauty Consultant"
15% of users accesses daily
Average session duration: 15 minutes
+500,000 page views in only 6 months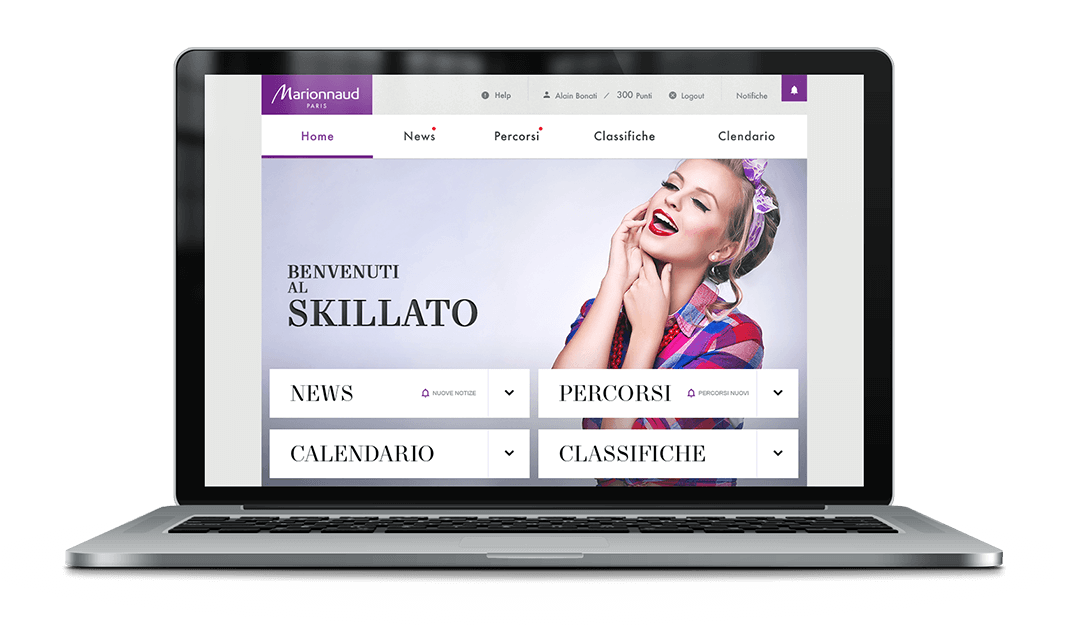 Training and productivity
The project arises from the company need of adopting innovative digital systems aimed to the continuous increase of its sales strength productivity, since the technological development and the renewal of its sale strategies are considered the only road to keep a leader position in the market.

The project is based on SKILLATO® Magazine, our engagement platform oriented to the continuos improvement of users engagement and loyalty rates stimulating active behaviours.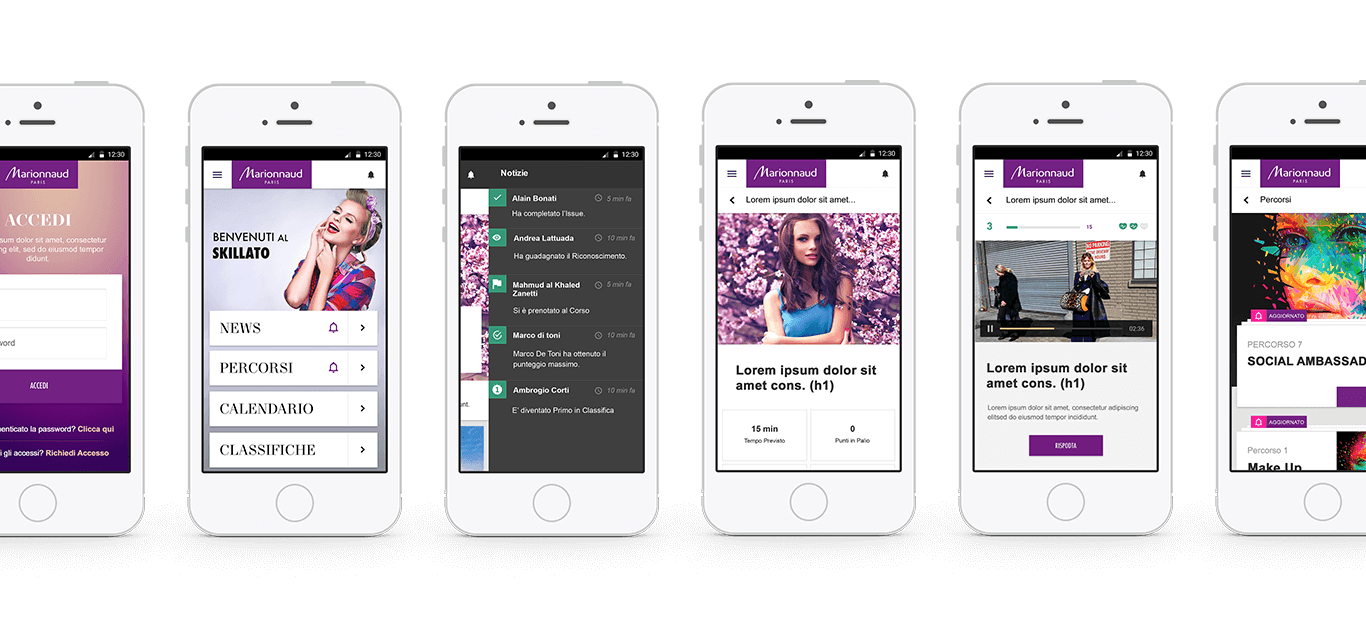 Gamification
The platform follows the basics of gamification (badges, scores and ranks) linking them to social collaboration and competition dynamics, as for example the rank of the best 10 stores, increasing in this way the rates of use.
Lean learning
It follows the LEAN LEARNING approach (through microlearning) to create, spread and evalue training in a easier, faster and more efficient way.
Blended learning
Thanks to the Calendar feature for the gamified booking of training events, it is easier to enforce blended learning strategies.