USE YOUR CONTENTS AT BEST
MTV, Nickelodeon and Paramount Channel have chosen SKILLATO® Magazine to increase the traffic of their websites, using efficiently the intellectual properties they managed and reinforcing their image.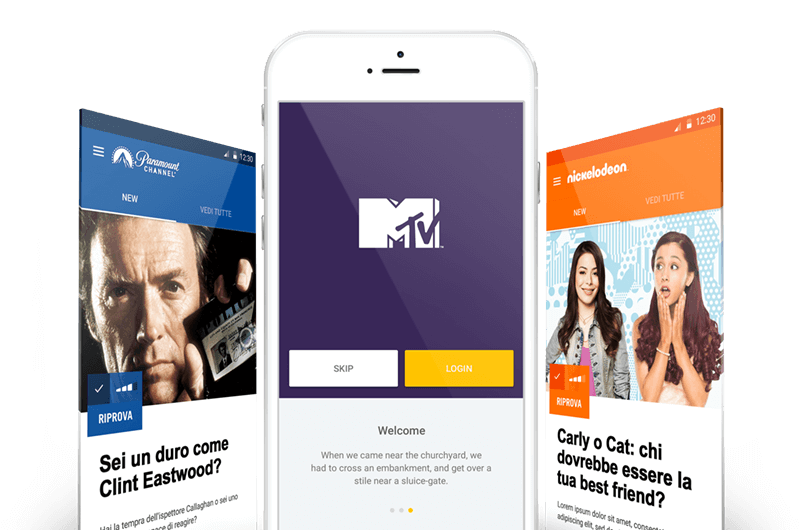 GAMIFICATION TO THE NTH DEGREE
The gamification and the possibility of integration with social networks, aimed to the creation of a tool of "personal branding", highly engage fans who generate millions of page views each month.
CONTENTS AT FIRST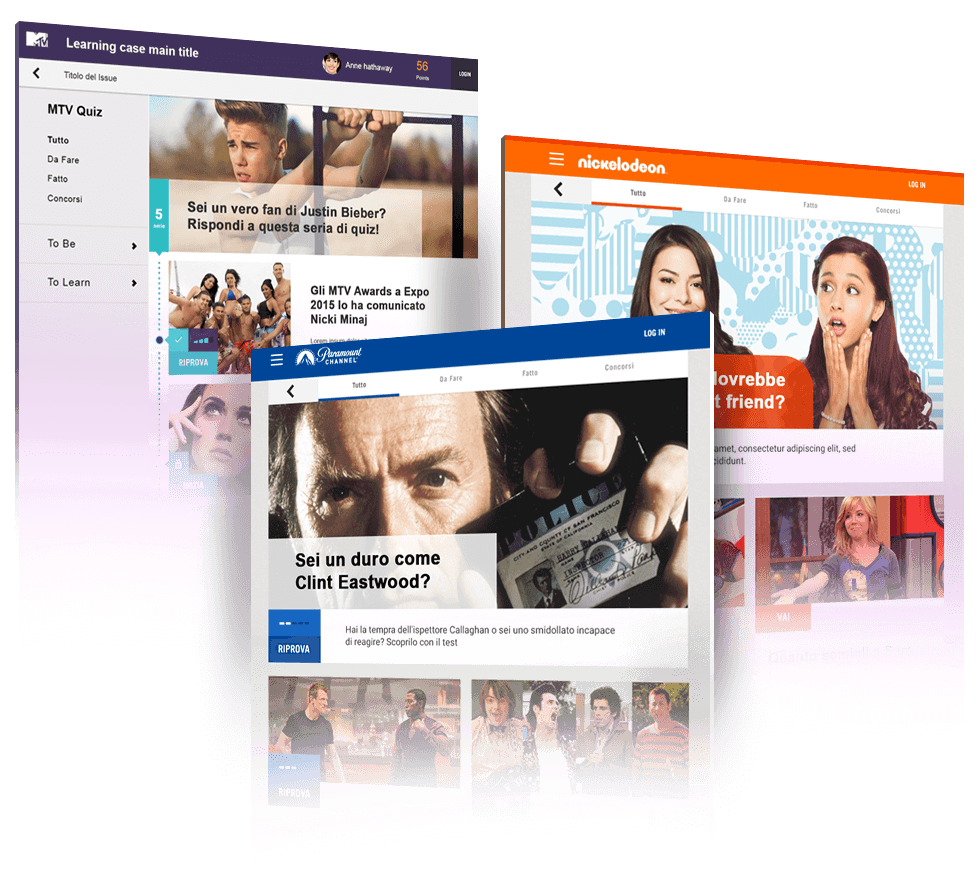 YOU CAN'T STOP!
Quizzes, created thanks to SKILLATO® Magazine, allow both to outline the results and to assign points keeping users engagement always highly alive.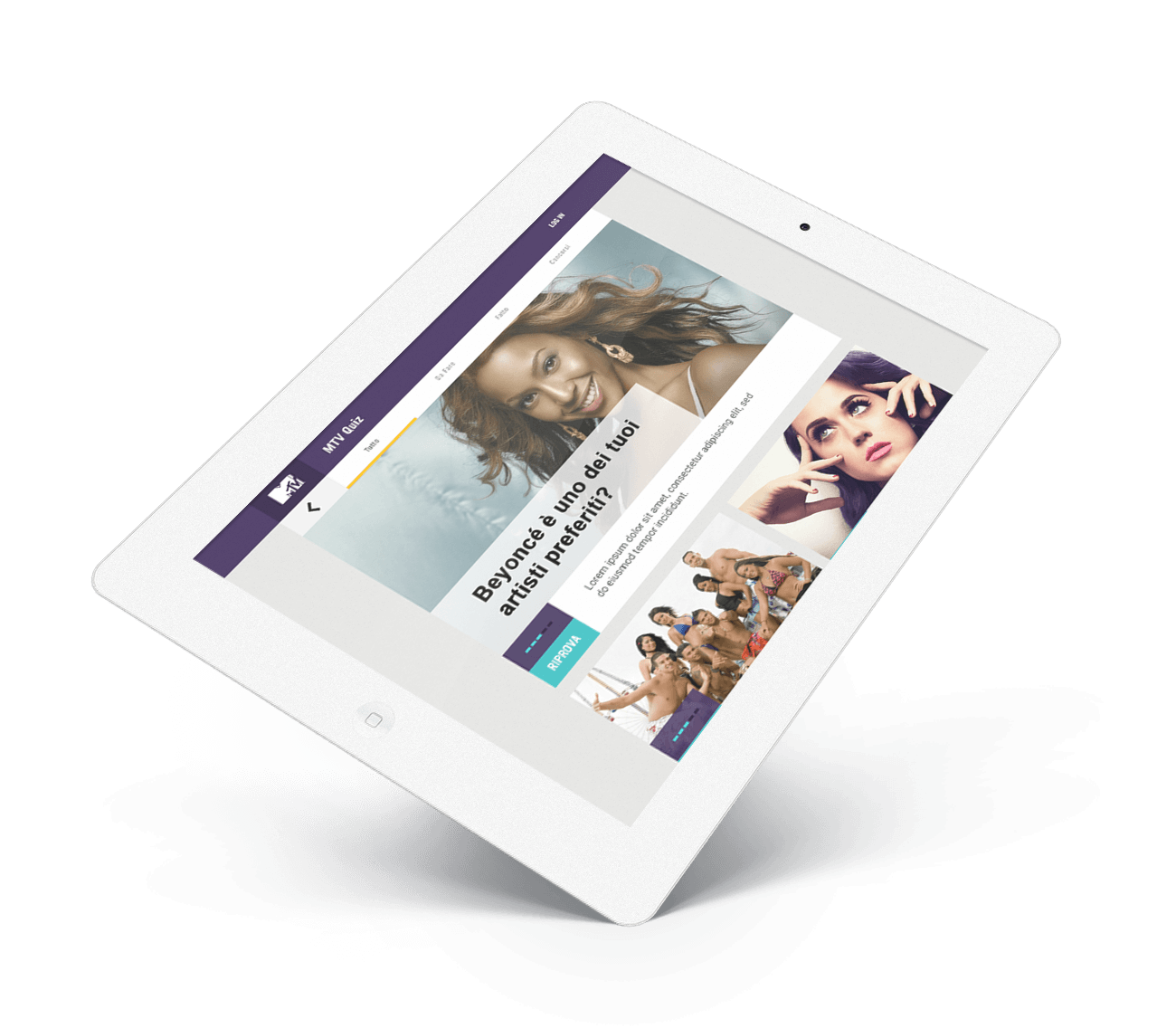 Desktop, tablet, smartphone: users can play from any devices at any time.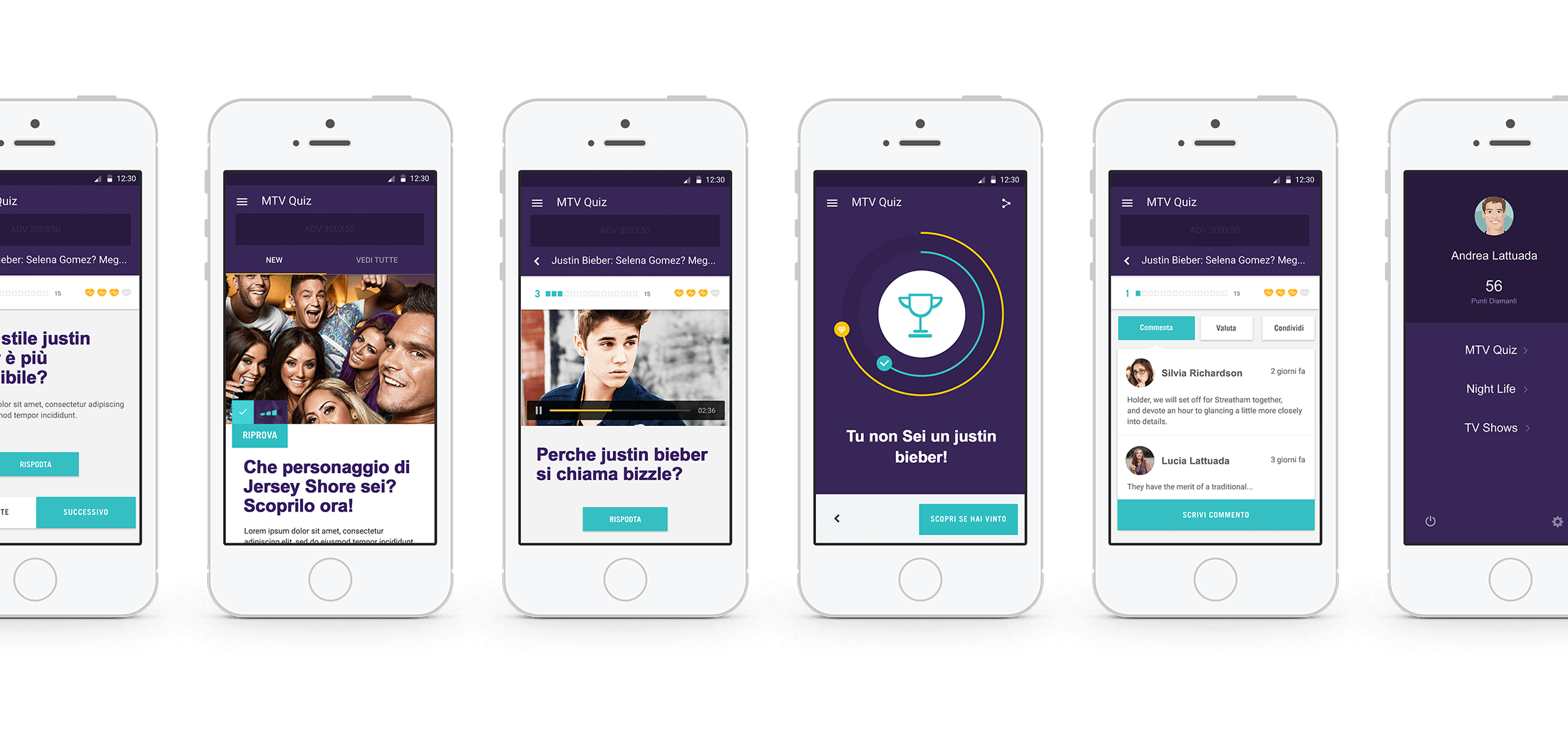 The project is based on SKILLATO® Magazine, our user engagement platform that allows the fruition of contents and quizzes in a simple, fast and innovative way.