BPM Corporate Race is a gamified rank aimed to increase the attention of Client Portfolio managers to a 4 months contest with prizes divided into 3 main stages and 3 minor contest.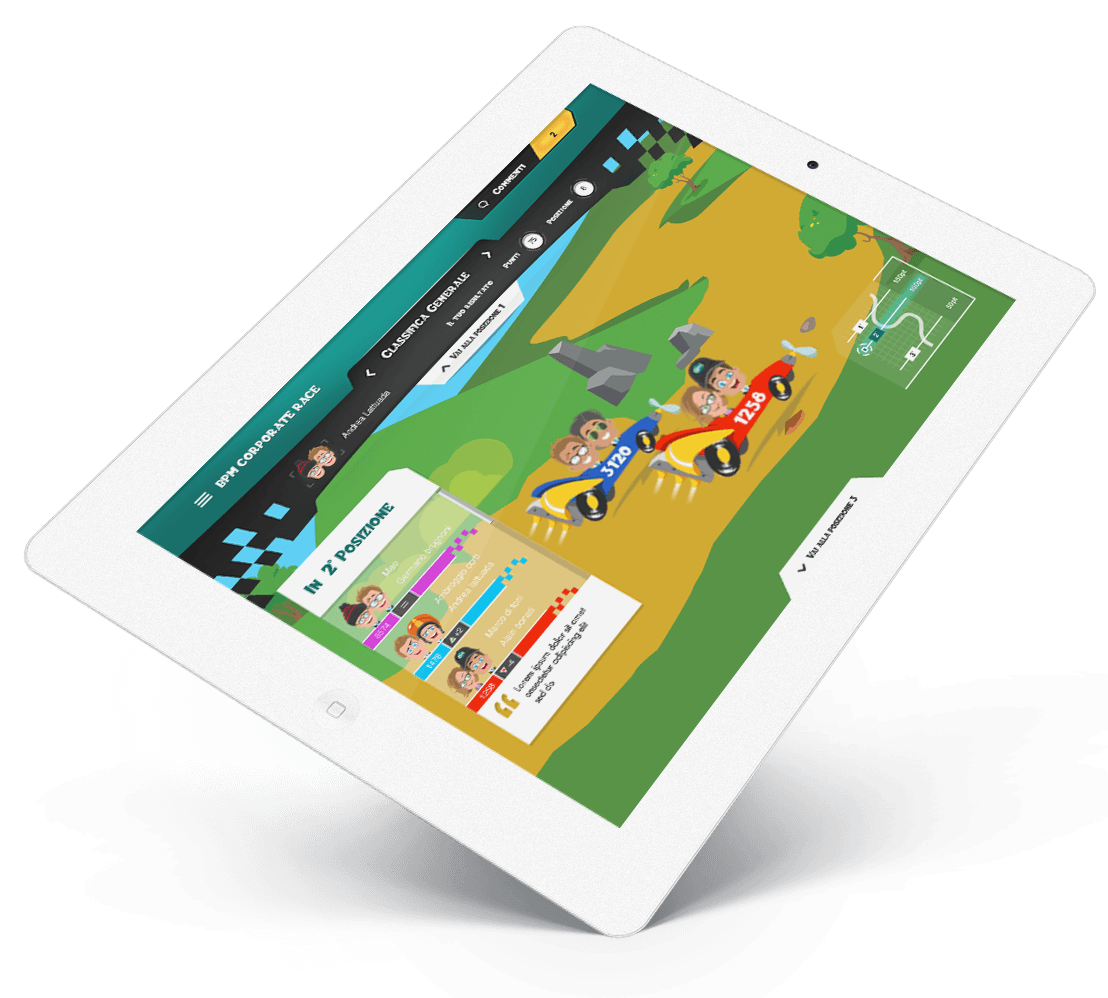 Aim of the project is to incentivize the growth of loans and turnovers with a tool that generates interest stimulating competition in a funny and pleasant way.
We've trasformed simple numbers into an engaging experience.
PERSONALIZE YOUR AVATAR AND TAKE PART IN THE CONTEST